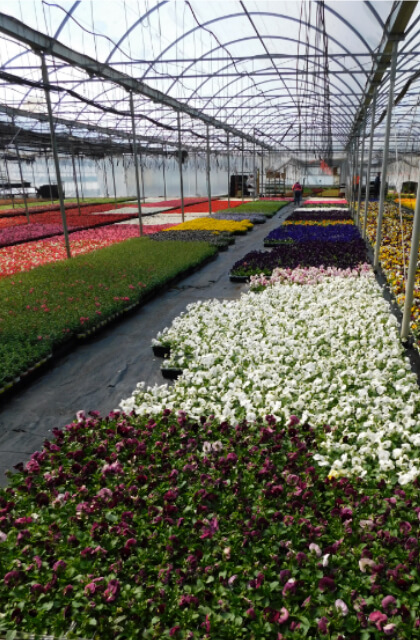 Diverse Selection, Expert Knowledge, and Amazing Service.
We are Southeast Michigan's nicest & funniest wholesale suppliers of garden and landscaping supplies
Moose & Squirrel Horticultural Resources is a new company with old, dependable resources. We have experience in greenhouse growing, landscaping, landscape design, special event planning, live greens, produce, and business management. When we say resources, we mean all green industry resources! From specialty live Christmas decorations to Michigan grown produce to filling an order for 30,000 Euonymus 'Coloratus' plugs, we can do it all.
We help landscapers, garden centers, and mom-and-pop shops find the best product for their customers. Whether you are looking for the odd and hard-to-find varieties, the bulk quantities, or a fresh set of eyes on a problem project, we are here to help.
Learn More About Moose and Squirrel